---
Qualified borrowers will receive these benefits:
Great Rates on new purchases and balance transfers
No annual fee
Low cash advance fees
Low balance transfer fees
25-day grace period for purchases
Maximum $10,000 Credit Limit
Other rates and terms are available
*APR = Annual Percentage Rate
*As low as
To apply:
Please read the Application and Solicitation Disclosure before continuing. Please complete, sign and return the application to the credit union office along with 2 most recent paystubs via;
Email: info@crousefcu.com
Fax: 315-470-5633
Mail: Crouse Federal Credit Union ATTN: VISA Application Processing 730 S. Crouse Ave. Room 228 Syracuse, NY 13210
---
Transfer your balances to the Crouse VISA Charge Card.
Initiate a balance transfer to your Crouse VISA Charge Card
Benefits of transferring your balance:
Low fixed rate
No annual fees
Low balance transfer fees
*(APR) Annual Percentage Rates are based on our cardholders creditworthiness.  Balance transfer may not be used to pay current Crouse Credit Union loans/credit cards. Standard underwriting guidelines and some restrictions may apply.
---

Online Visa Card Access
Need instant access to your Crouse Charge Card account? No problem! Enroll your card at www.ezcardinfo.com for access to payments and managing expenses whenever convenient.
Access Includes:
View account balance
Check available credit
View past and current statements
View transactions and pending authorizations
Pay your bill
Set customized alerts
Download data to financial software
---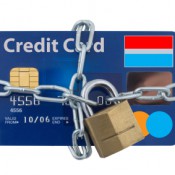 Your Card is Secure
Be assured that we're on alert 24/7 helping prevent the unauthorized use of your card information. With the help of Falcon, VISA's fraud prevention department, potential credit card fraud can be identified and stopped before you're even aware of it!
If fraud is detected, Falcon will immediately try to contact you using the primary phone number on your VISA account. The purpose of the call is to verify the suspicious purchase(s).
A representative will also verify your identity, but they will NEVER ask you for your card number, expiration date, security code, or social security number.
To report lost or stolen Crouse VISA Charge Cards, please call 1-800-325-3678. 
Call Crouse Federal Credit union at 315-470-7928 to request a new card.